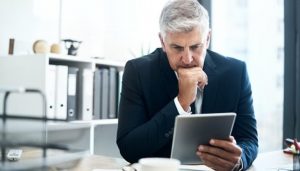 Small Businesses Face Relentless Cyber Security Challenges. Regain Confidence In Your Cyber-Defense Strategy By Partnering With Experts Like TeamLogic IT!
There's nothing playful about the relentless cyber security challenges today's small businesses face, summarized within these main categories:
Challenge 1: Lack of modern infrastructure. Hackers know that small companies have smaller IT budgets. Minimal spending can many times equate with outdated equipment and an "out of sight – out of mind" approach to network and security infrastructure. Therefore, adequate network security and effective management does not have to equal high costs. Small adjustments in the right areas with the right equipment can make all the difference in preventing malicious network activity.
Challenge 2: Bring Your Own Device (BYOD) risks. Employees relish the flexibility of working at home or offsite but often log onto company networks using devices that lack adequate levels of security, including encryption. Devices not subject to monitoring and management policies used for personal and professional purposes are inherently risky. However, BYOD is a growing trend especially in small businesses and the flexibility it offers is worth the potential risk provided appropriate steps are taken to establish and enforce effective security protocols.
Challenge 3: Insider threats. Entrepreneur.com calls out employee ignorance and negligence as major contributors to cyber insecurity. Verizon's 2019 Data Breach Investigations report quantifies such threats, noting that 34% of all breaches in 2018 were caused by insiders. Culprits can include careless workers who ignore security policies, misuse data or install unauthorized applications; inside agents, recruited by outside parties to filch or tamper with company data; disgruntled employees, who take revenge by disrupting operations or ex-filtrating sensitive information.
The Ponemon Institute Study shows that the cost of an insider-related attack can cost on an average, around $513,000; another report says that the average cost of a malicious insider attack rose 15% from 2018 to 2019.
Entrepreneur.com suggests including Server Message Blocks to emphasize security training and develop a culture centered on cyber security awareness.
Look into predictive security methods based on AI and machine learning.
Take advantage of cyber insurance to mitigate losses due to data breach and liability claims.
One of the most effective ways to regain confidence in your cyber-defense strategy is by partnering with experts in the field, like TeamLogic IT. We specialize in small business security, end user policies and education, and solutions for every budget.
Visit their website here or call TeamLogic IT today 256-502-5756 and let us know how we can help.