Gain Knowledge: Sharpen your Skills and Stay Current in your Business and Your Community!
The Madison Chamber provides a variety of professional development options to keep you on top of your business and up-to-date with your community. All of our offerings are low or no cost, enabling small businesses to easily get the information they need stay productive and informed without financial stress.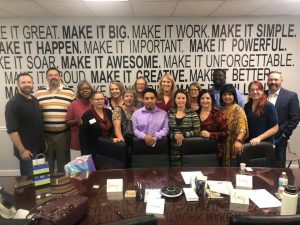 The Chamber surveys local businesses to determine topics of greatest interest, then works with community experts to develop and deliver fresh, interactive workshops that educate and inspire attendees.Past workshop topics include, marketing on a budget, networking basics, demystifying social media, and more.
Look for current workshops on the Chamber Calendar of Events or Facebook page. Prices vary according to content and length of session.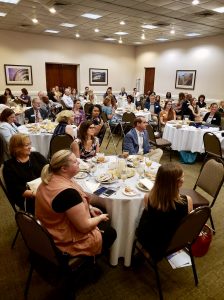 Quarterly Member Luncheon
Learn from Business and Government Leaders who Care about our Community!
Held quarterly, the Madison Chamber Member Luncheons provide an opportunity to learn the latest news and information on a variety of business topics brought to you by local business and government leaders. Speakers focus on news vital to the city of Madison and the surrounding areas that have an impact on our community, so the news is always fresh and relevant.
Past speakers have included Gene Goldman, Acting Center Director of NASA Marshall Space Flight Center; Mary Lynne Wright, President of Madison Hospital; City of Madison Mayor Paul Finley, Superintendent of Madison City Schools Robbie Parker, and Senator Bill Holtzclaw Alabama State Senate District 2.
MCC Member Price: $25.00
Non-Member Price: $30.00