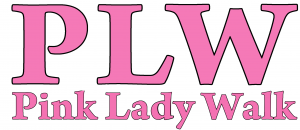 Breast Cancer Awareness
Sharon Carter is the Founder, CEO and President of Pink Lady Walk (PLW). She is also a two-time Breast Cancer survivor and knows all too well the impact this dreadful disease can have on individuals and their family members.  Experiencing this disease firsthand, Pink Lady walk was formed with a clear mission, purpose, and vision to help alleviate some of the financial burdens caused by breast cancer. The Pink Lady Walk founder is passionate about making sure that her foundation promote breast cancer awareness, education, and support with a primary focus on raising funds for emerging and unexpected expenses as well as create a community where affected individuals and their families do not feel alone or overwhelmed due to breast cancer related expenses.
Pink Lady Walk is as a qualified 501c3 tax-exempt organization that has a talented Board of Directors, dedicated volunteers, community support, along with individual and business donors that continue to help PLW reach greater achievements and fulfill their mission.  In 2019, Pink Lady Walk was nominated Best Non-Profit Business of the year during the Madison Chamber of Commerce's 2019 Best Business Awards.
​In the future, PLW aspires to give more to designated recipients, expand its services, and create a community of hope for affected individuals and families.
Below, Sharon provides some tips on Breast Cancer Awareness based on her experience with the dreadful disease:
Get to know your own breast. Pay attention to the shape, size, and any changes that may occur by learning the proper way to give yourself a breast examination.
Get your yearly mammograms. Ask for a 3D mammography. This kind is easier for doctors to detect breast cancer early and to better see the size of your tumor.
Know what causes lymphedema and how it affects you as a breast cancer patient.
Educate yourself on the types of chemo drugs and their side effects. Some drugs are stronger than others and can damage your heart.
Get a second opinion of your diagnosis
Participate in your own health and treatment plan.
Find emotional and spiritual support
Stay positive because all sickness is not unto death.
If you would like to know more and/or donate to Pink Lady Walk, please visit their website here.