*Ambassador applications are now closed*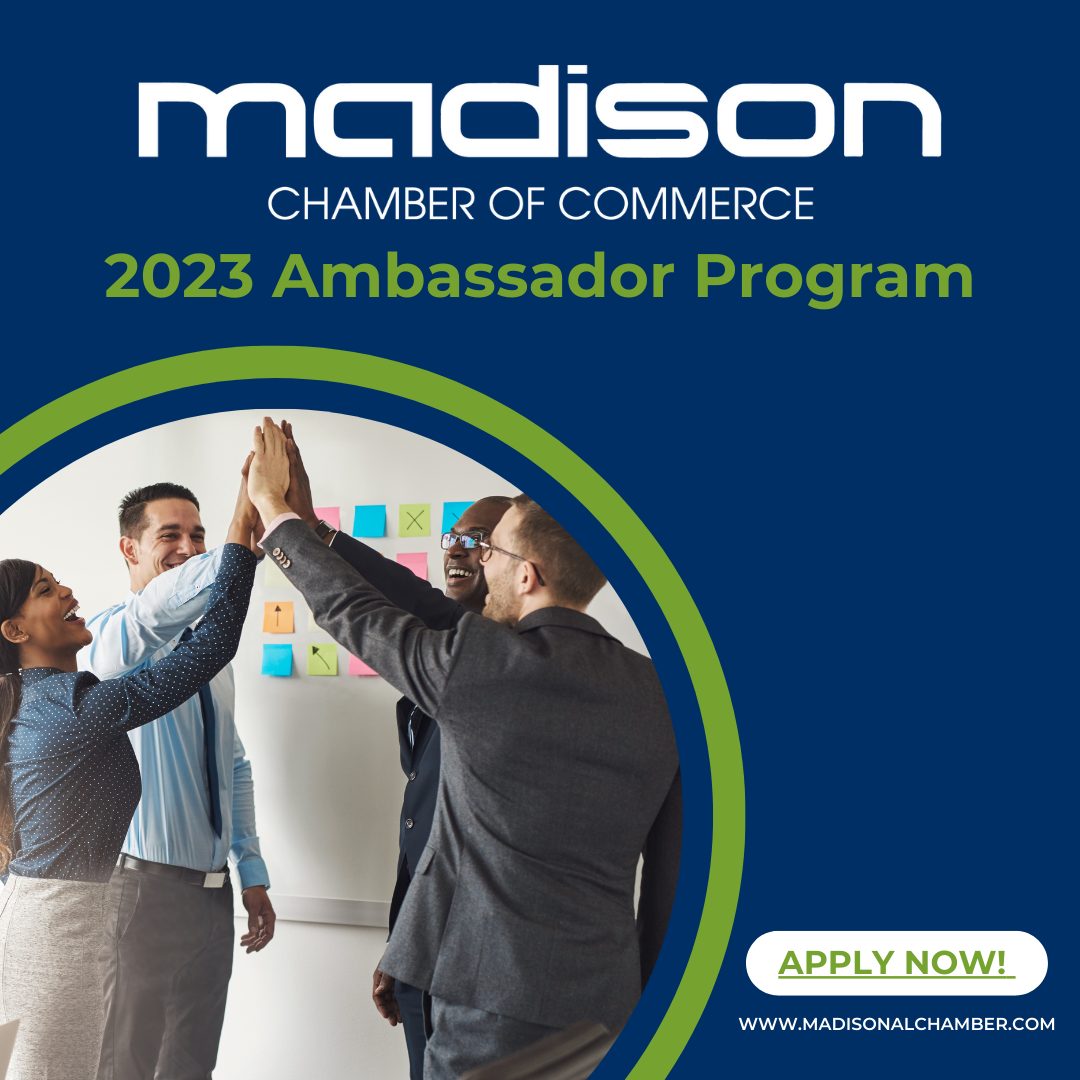 Be a part of the Madison Chamber of Commerce's Ambassador Program!
Our ambassadors have the opportunity to connect and network with businesses across the City of Madison through ribbon cutting, groundbreakings, and a variety of Madison Chamber-hosted events. This unique opportunity to become involved in our community will allow you to make valuable connections and help us to continue the Chamber's goal to create community conversations and grow businesses.
All applications are due January 5th. Any application not submitted before the deadline will not be considered.
Please contact samantha@madisonalchamber.com with any questions you may have.