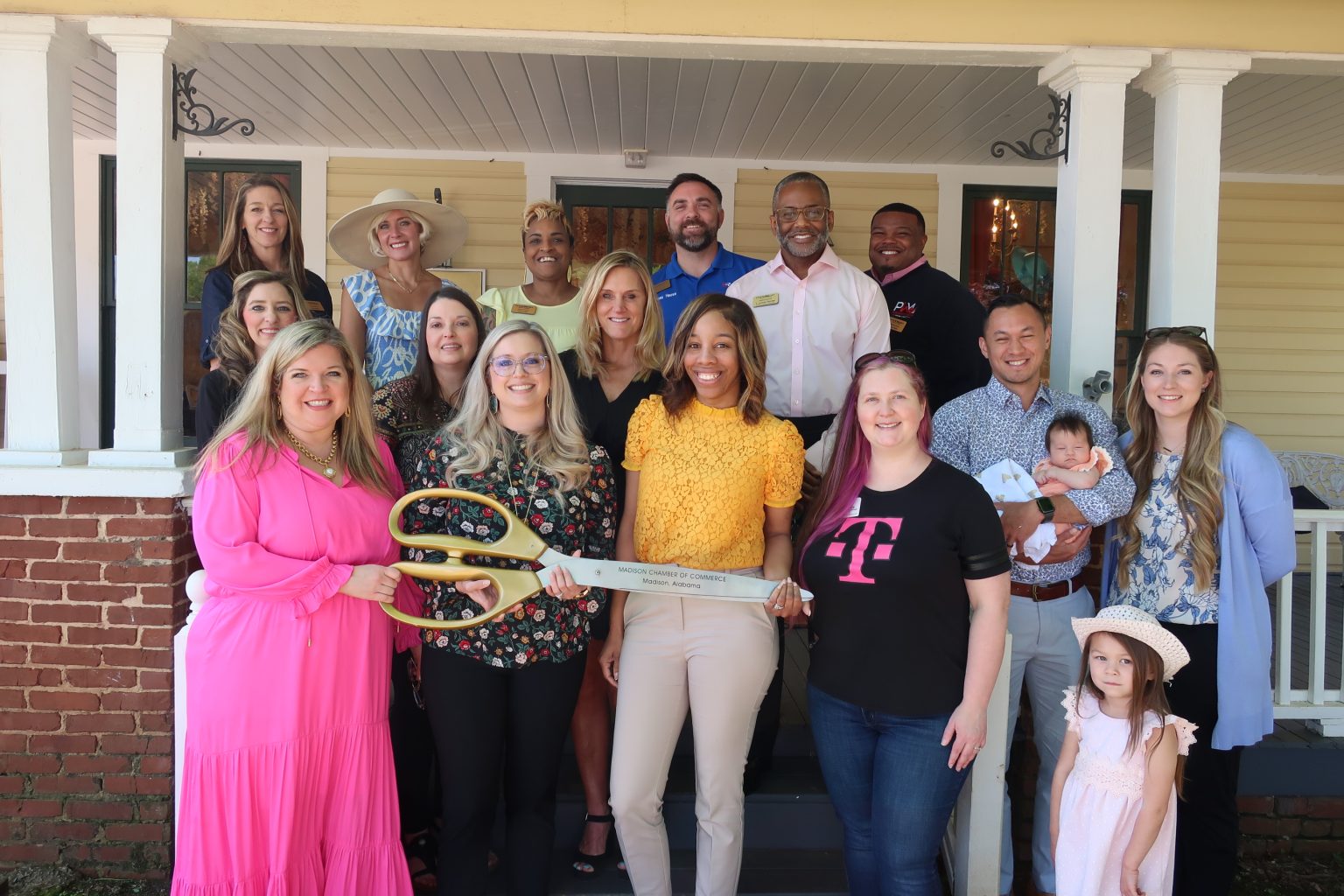 The Madison Chamber of Commerce is proud to open up Ambassador applications for 2024!
Why become an Ambassador?
Ambassadors perform a wide variety of duties in the Chamber, but their main function is to help promote the Chamber, welcome new Members to the Chamber, and make Chamber events successful and fun for everyone. They are a professional group of community volunteers who dedicate their time to help represent the Madison Chamber of Commerce!
Our Ambassadors act as a goodwill arm of the Chamber and are an extension of the Chamber team, working with staff to provide value for Members and actively supporting recruitment and retention efforts.
The Ambassadors serve as the backbone of the Chamber's volunteer force. All Ambassadors must be a Member themselves or an employee/representative of a Member. Ambassadors must be Members in good standing and must have the full support of their employer to allow the flexibility required to effectively carry out their responsibilities.
The Ambassadors represent both the Chamber and their Member business/organization. As such, Ambassadors are responsible to uphold the Chamber's code of conduct and may be removed in the event of a breach/failure to meet those expectations.
As front runners in the business community, Ambassadors build relationships within the community, expand visibility for their business/organization, grow their knowledge of the business community, influence the direction of Chamber programs, receive exclusive opportunities and priority invitations to community activities and events, and gain access to leadership and volunteer opportunities.
Interested parties may apply at the link below to serve as a Chamber Ambassador. Applications are reviewed and approved by the Vice Chairman of the Board and the Executive Director. Applications close December 10th, and applicants will be notified of their acceptance by December 20th.
Applications are open today.  Click here to apply!