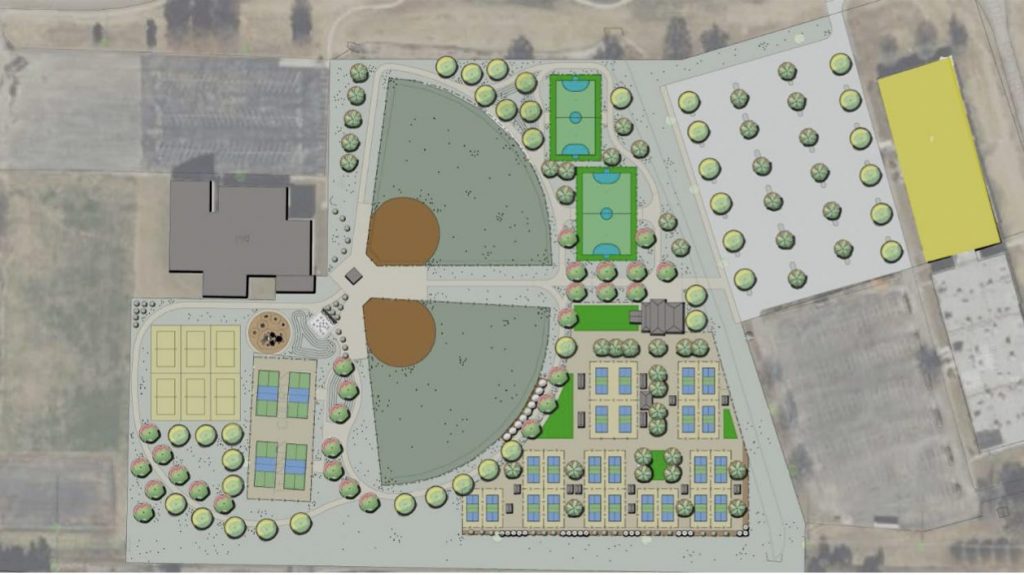 For Immediate Release Friday, October 27th 2023
New Pickleball Court Ribbon Cutting in Town Madison
(Madison AL) - The City of Madison in coordination with the Madison Chamber of Commerce is hosting a ribbon cutting to recognize the new pickleball courts at the recreation complex in the Town Madison district. The ribbon cutting is scheduled for 1pm on Monday, October 30th.
"We are proud of our expanding Parks and Recreation programs, especially as Pickleball ranks as the fastest-growing sport nationally. Our residents can now enjoy 12 freshly re-surfaced courts to broaden our sports complexes across the city," says Mayor Paul Finley.
"The Pickleball courts in the Town Madison area adds another highlight to the district increasing tourism and visitors, helping our local business grow. The Chamber is happy to support this initiative through this ribbon cutting," adds Michelle Epling, Executive Director of the Madison Chamber of Commerce.
The courts are conveniently located near the Hexagon building, adjacent to the recent City-acquired Public Safety Annex Office, Building 23a. Use the address 23 Ludie Richard Drive, Madison AL 35758 for gps access to the nearby offices. Map included for reference.
City of Madison - Office of the Mayor
Mayor Paul Finley
100 Hughes Road,
Madison, AL 35758
Mayorsoffice@madisonal.gov
256-772-5603
www.madisonal.gov