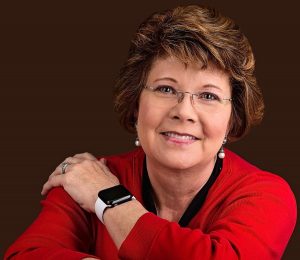 About two years ago, Lisa Smith had a passion to connect professionals with the keys to their success by introducing them to other business leaders in her network. She made the decision to go into business for herself in Madison. She did research for CoWorking Centers outside of Alabama and took note of the services that worked well for their tenants. She incorporated some of the goodness she found from those researched spaces and added some ideas of her own.
Next was "location." She found a great building in a growing area of Madison, less than a mile from the Interstate to make access easier for tenants and their clients. She became the owner of The Offices at Spenryn (TOS), Madison's Premier Co-Working Office Space that offers professional space with single offices, offices suites and virtual office options. The Offices at Spenryn has a professional conference room, private meeting room and a training room for up to 50 guests!
TOS has been fortunate to partner with so many like-minded business professionals, especially the Madison Chamber of Commerce. "The Chamber is very focused on the success of their members that our partnership is what I consider a perfect match," states Lisa.
2020 Events:
The Offices at Spenryn plans to host more workshops than ever this year for local entrepreneurs such as vision boarding, Canva workshops, marketing basics and more!
The Offices at Spenryn hosts C2 Coffee and Connections, the first Tuesday of each month and C3 Connecting, Coaching and Community is the third Tuesday of each month led by Business Coach L. Steven Conway of Momentum 1st. These dynamic work-share business builders are for all to attend! The speaker for both the January events of C2 and C3 will be Mayor Paul Finley.
Lisa wants to share a big announcement that they will kick off their 2nd quarter, they will start hosting a professional mastermind group at The Offices at Spenryn, 103 Spenryn Drive, Madison, Alabama.
Visit the TOS website and sign up for their newsletter for more details at www.theofficesatspenryn.com.